ANZ Worldline Payment Solutions
A new era of payments in Australia
ANZ Worldline Payment Solutions provides secure payment and transaction services to merchants right across Australia. From micro-merchants through to Australia's largest institutional companies, we have a market-leading solution to help you grow. 
We have a team of more than 300 payment specialists located at our headquarters in Melbourne as well as locations in Sydney and Brisbane.
Singularly great. Even better together.
ANZ Worldline Payment Solutions is a partnership between ANZ Bank and Worldline – Europe's #1 payments provider and number four globally. 
By joining forces, we're giving merchants in Australia access to some of the most advanced ecommerce and terminal solutions available globally through Worldline, and deep local market and banking expertise through ANZ.
Latest news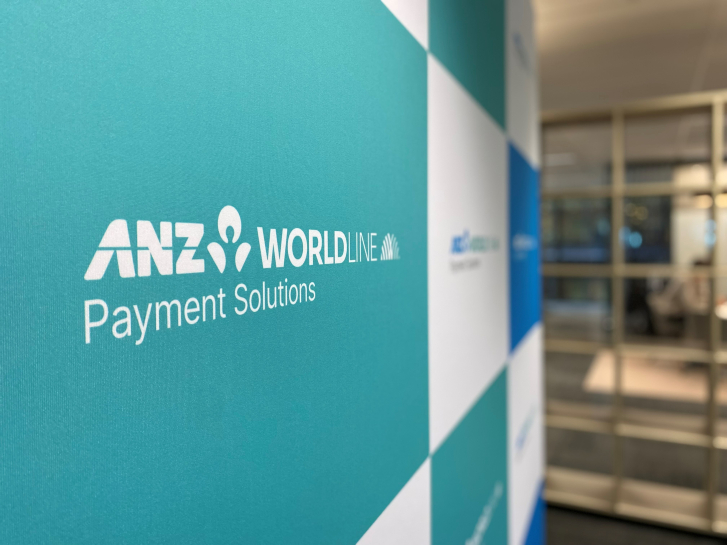 ANZ Worldline Payment Solutions launches in Australia
4 April 2022



Australian merchants will have access to some of the world's most advanced payment solutions thanks to the partnership between Worldline and ANZ




ANZ Worldline Payment Solutions announces its launch in Australia – a joint venture between ANZ and global payments services leader Worldline. 
Read more
Ready to get started?
Request a call back. 
Need more information?
Call us and we'll help find the right solution for your business.
Need support?
We're available 24/7 to support your existing merchant facility.
ANZ Worldline Payment Solutions means Worldline Australia Pty Ltd ACN 645 073 034 ("Worldline"), a provider of merchant solutions. Worldline is not an authorised deposit taking institution (ADI) and entry into any agreement with Worldline is neither a deposit nor liability of Australia and New Zealand Banking Group Limited ACN 005 357 522 ("ANZ") or any of its related bodies corporate (together "ANZ Group"). Neither ANZ nor any other member of the ANZ Group stands behind or guarantees Worldline.